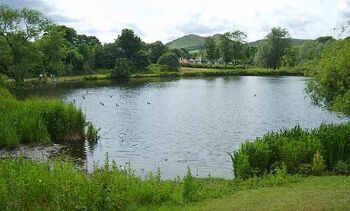 Noobish's pond is a small lake behind Noobish's house. Before becoming Noobish's pet, Shadowblaster lived here. Noobish started writing his story at this pond. Loobipotomas and Utan Babypants have also been here before. During Noobish and the Duck, Buky ambushes Noobish and Loobipotomas from behind one of the trees. It is only seen during Noobish and the Duck and Babies and Hippos 2.
Community content is available under
CC-BY-SA
unless otherwise noted.